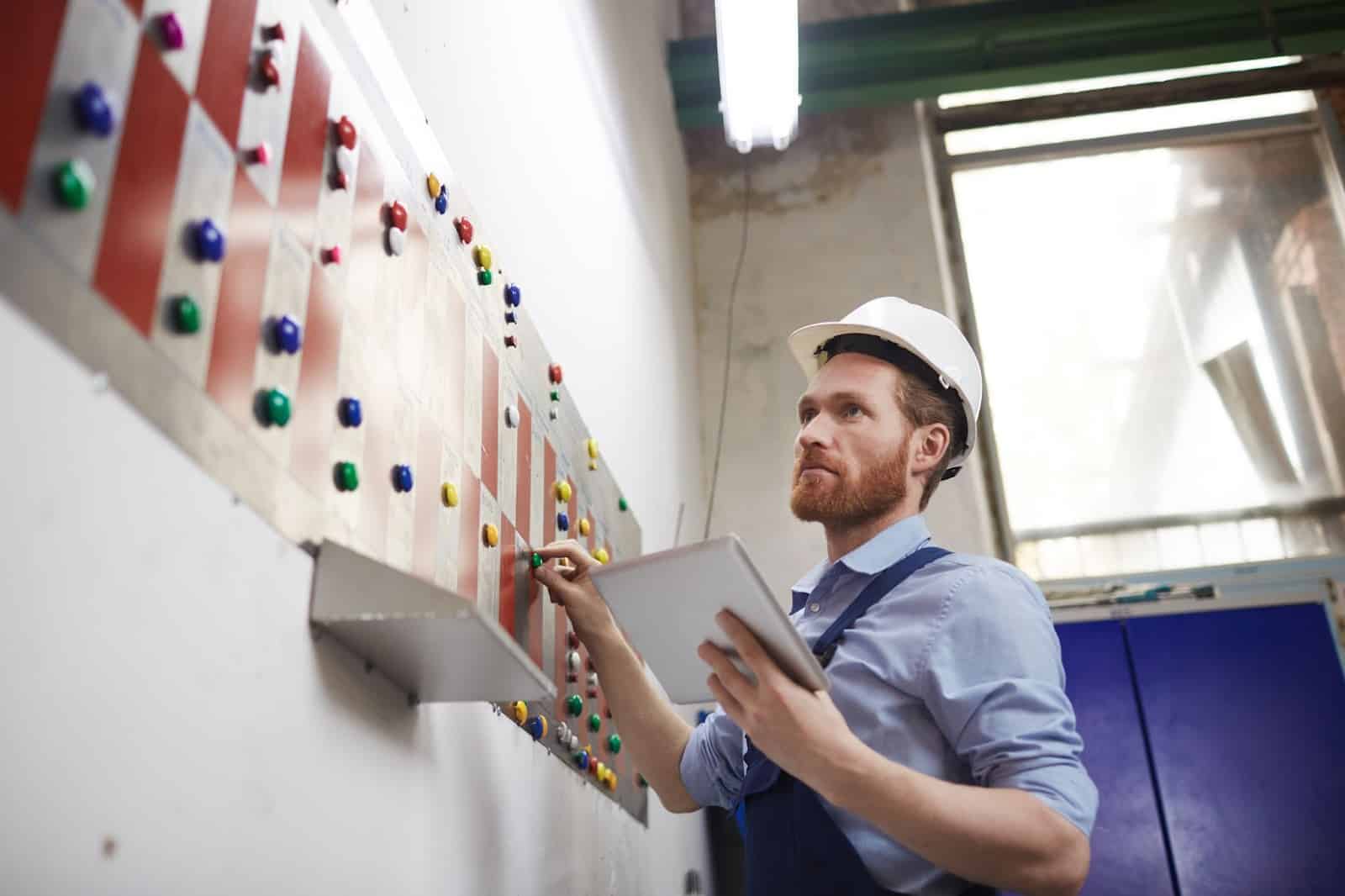 Why are checklists important in the workplace?
Checklists are great tools to improve efficiency, reduce errors, and increase productivity. They are widely used in the workplace but, despite their proven benefits, they are rarely used effectively in corporate environments. This is because managers often fail to implement them properly or don't give them enough attention. Why is this?
According to Gallup research, only 30% of employees consider themselves highly productive at work. These numbers are alarming considering that organizations spend billions of dollars every year on training and development programs to boost employee performance. The good news is that checklists can help companies achieve higher levels of productivity.
Checklists are essential tools to help employees perform better and get things done faster. In order to maximize their effectiveness, companies should focus on three areas: creating effective checklists, ensuring compliance, and providing ongoing feedback.
What is a checklist?
Checklists are lists of items that must be done before something else can be completed. They are often used in business processes to ensure that everything gets done in the right order and that project delays are respected.
A checklist is very helpful when completing projects that require multiple steps. Whether you're building a house, writing a report, or fixing a car, having a checklist can help ensure that you don't miss an important step.
Types of workplace checklists
There are different types of checklists designed to optimize operations in the workplace. Below is a list of examples of standard checklists :
Productivity checklist
Admin checklist
Safety checklist
Equipment inspection checklist
To-do checklist
Training checklist
Troubleshooting checklist
Health checklist
Floor tour checklist
Etc.
A checklist can help you keep track of everything you need to do and make sure you don't forget anything important, which is especially useful in the workplace.
Why should businesses invest in technology ?
Why are checklists useful in the workplace?
A checklist can be used to increase efficiency and productivity at work. Checklists help keep track of tasks or procedures so they don't get forgotten. They also make sure that workers follow the same steps for each job.
In addition, checklists help you remember things and avoid making mistakes. They also allow businesses to save time and money. Using them reduces errors during complex procedures such as installing new software or performing surgery.
What are the benefits of using checklists in the workplace?
They help employees stay organized
A checklist is a great tool for managing projects in an organized way. It's straightforward to use, and if used properly, it can be a useful tool. It basically lets you organize your various tasks into an easily accessible to-do list. Everyone in an office can benefit from using this great tool for different purposes.
Checklist systems can help prevent memory decision overload by forcing us to focus on important tasks instead of remembering everything we need to get accomplished. A list helps you remember what needs to be done so that you don't forget anything important. Checklists motivate you to take action and finish different things. Nowadays, with more and more businesses opting for digitization, checklists have entered the virtual realm. As a result, they are more dynamic and easy to use than ever before.
Features of digital checklists
They boost motivation
Did you know that people are more likely to complete tasks when given checklists? It can increase employee productivity because it helps them focus on what needs to be done rather than get sidetracked by distractions like emailing colleagues or checking social media.
People who use checklists in the workplace feel more motivated and experience less stress compared to those who don't. This is because having a checklist helps people feel more confident that they did everything right and reduces anxiety over having forgotten something important. If you're looking for a way to boost employee morale, implementing checklists is a great place to start!
They help companies meet safety regulations
A workplace safety inspection is a routine procedure used to identify potential hazards within an organization. Such inspections typically involve inspecting processes and equipment to ensure compliance with relevant regulations. However, those who conduct workplace inspections often overlook important areas, because they are familiar with the inspection process.
A safety program checklist provides the focus needed to prevent this type of oversight. It reduces the likelihood of workplace hazards and unsafe work practices. Safety checklist templates help make sure that every step is covered during an audit. They also promote adherence to specific procedures.
They make delegating easier
Creating a standardized cheklist makes it easier for managers to delegate tasks to their team. After all, they make sure that procedures are followed the right way and that workers are not confused about how to complete a task.
They save businesses time
If you spend too much time trying to remember what needs to be done, you won't get anything done. By entering each task into a customized digital checklist, you can easily keep track of what's been completed and what remains to be done. Checklists allow companies to streamline processes.
They minimize errors
It's not rare for employees to have trouble remembering important and repetitive tasks like updating contact info, sending emails, and taking notes. However, depending on the industry your company operates in, a mistake can be extremely costly or detrimental. To minimize mistakes in the workplace, thousands of businesses turn to digital checklists.
They reduce stress
A checklist is an effective way to reduce the stress that many employees feel. Breaking things up into manageable tasks ensures that employees don't get overwhelmed or overworked. Checklists also provide individuals with the necessary tools to manage their time and, in particular, gauge their limits.
Create digital forms with TurboFormZ
How to create a work checklist
Here are some tips to follow to create an effective work digital checklist:
Determine what needs to be done: Before you start thinking about making a checklist, think about exactly what needs to happen. Are you planning on starting a project or task right away? Are you just brainstorming ideas? Once you've figured out what kind of checklist you'd like to create, it'll be easier to decide what information you need to capture.
Create categories and subcategories: Once you've decided what needs to go on your checklist, break it down into categories and subcategories. You can categorize items based on location, date, tasks, etc.
Write out each task: Now write out each item in the category/subcategory. Include all relevant details from name and contact info to due dates and status updates.
Add notes to items when necessary: Sometimes adding notes to a checklist is useful to provide additional details.
Use a checklist software: A custom form generator like TurboFormZ allows you to personalize forms, create and share reports, set up notification emails, as well as monitor your checklist's performance using a single tool.
Update checklists when necessary: Make sure to regularly update checklists to fine-tune them and make sure you don't forget any important information.
How do you introduce new technology into the workplace?
The best checklist software
Checklists help businesses of all sizes and industries improve productivity and efficiency. They standardize procedures and provide employees with clear guidelines to follow. TurboFormZ is your best ally when it comes to creating custom digital checklists for different aspects of your business. With our checklist software, there are no programming fees, you pay only for the number of forms you need.
Here are key features of our innovative form builder:
Several types of fields available with validation
Change questions or required fields as often as you like.
Create forms and questionnaires in English and French.
Adapt the appearance of the forms to your image (include a logo, numbering, signatures)
Work or view your forms on the go on a computer, tablet or cell phone
View completed form reports in real time.
Export form data to Excel or PDF.
Schedule a form to automatically open at a specific time.
Program questions or required fields.
Send documents and automatic notifications by email
Create forms to certify your company's compliance with certain obligations in your industry (CNESST, labor standards, tax, COVID, etc.)
Integrate a form into your Mobile Punch time and project manager.
TurboFormsZ is an eco-friendly alternative to old-school paper checklists, as everything is created and stored online. This way, you can ensure that your data is standardized.